About American Citizens Corporation
Based in Racine, Wisconsin since 1997 and serving the Midwest and beyond, American Citizens Corporation offers an array of services that are completely integrated allowing customers to design and manufacture products at globally competitive prices.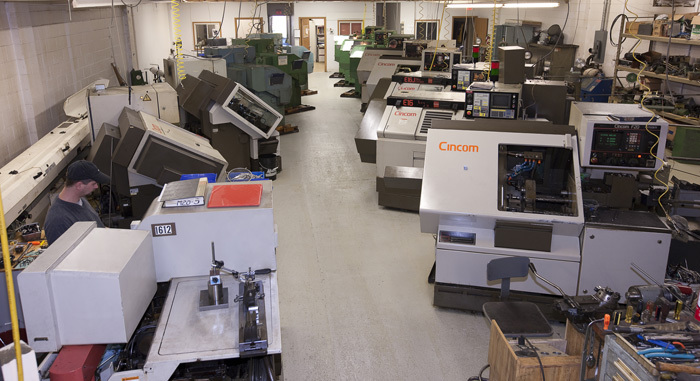 ​
ACC is a CNC Swiss Screw Machine House with 25 Citizen CNC Swiss Automatic Screw Machines and specializes in:
CNC Turning
Swiss-type CNC Screw Machining
Precision Grinding and Honing
Engineering
(Includes hydraulics design expertise)
Fabrication
Quality Control

Hard to machine materials
Extremely high precision tolerances
Short lead-time
Jobs nobody else wants
Assembly
Electric motor shafts
Global Procurement
American Citizens Corporation proudly serves the following markets:
Telecommunications
Construction equipment
Hydraulics
Instrument and controls
Computer-peripheral equipment
Firearms

Medical
Aerospace
Truck
Government
Electronics
A manufacturing leader, ACC focuses on the integration of experience, high technology, a commitment to excellent quality, and employs the latest and most innovative manufacturing technologies to maximize productivity and quality. From short runs and quick/immediate delivery of JIT components, to high volume production components and assemblies, ACC's production capacity is able to meet the most demanding applications. American Citizens Corporation has achieved certified supplier status with several of our major customers and is ISO 9001:2015 certified.
Checkout our new Firearms Division! Offering the components you need including firing pins, control pins, safetys, sight components, bolt carriers, bolt heads, tubes, and reloading components including die spindles, screws & sizers.